This was almost Zillow's year.
In 2021, Zillow basically had two massive stories that fall on opposite ends of the spectrum. The first happened back in February when the portal announced plans to acquire ShowingTime for $500 million. The deal was a major coup for Zillow and, though controversial within the agent community, did represent the company at its most ascendant.
Then, in November, Zillow shocked the industry once more when it announced plans to shutter Zillow Offers, its iBuying arm. The news was sort of the polar opposite of the ShowingTime announcement, highlighting Zillow's vulnerability and giving fodder to the bears.
Both of these developments are still debated in the industry to this day, but what's clear is that 2021 was all about Zillow, even if the company didn't always own the year. Zillow was, in other words, everywhere.
To get a sense of what all this means for the company going forward, Inman reached out both to Zillow itself as well as to a handful of industry observers. The takeaway from these conversations was that Zillow does have a number of opportunities on the horizon, as well as the means to achieve its goals. But in the short-term, recovering from its iBuying stumble is perhaps its largest-looming challenge.
Dealing with the Zillow Offers fallout
In many ways, this is the singular challenge Zillow now faces. In the immediate future, Zillow is scrambling to unload the thousands of homes in its inventory — a process that is already at least halfway complete.
However, the challenge may linger even beyond the sale of the company's last home.
"For Zillow, any trust they had has been eroded with the challenges they've had with iBuying and saying they're going to do one thing and then doing another," Chris Heller, chief real estate officer for OJO Labs and the former CEO of Keller Williams, recently told Inman.
Though Heller envisions the fallout among consumers as likely limited to people who actually had dealings with Zillow, the point is that the company is likely to experience some hard-to-quantify reputation damage for some time.
There's also the question of how Zillow will now address the issue it had planned to tackle with iBuying.
"Zillow started its iBuying business because it viewed iBuying as an existential threat. Now they've exited, so what's going on?" real estate analyst Mike DelPrete wondered. "Zillow either still views iBuying as an existential threat and they don't have a publicly facing answer for it, or they don't view it as a threat any more. And we don't know what the answer is."
DelPrete went on to say that Zillow has historically been "great" at capturing buyer leads. He described this process as Zillow's "core business," but noted that without iBuying there's "nothing on the seller's side."
"Now that they're out of iBuying there's nothing there," he told Inman. "It's a gaping hole in Zillow's strategy and product matrix for the year ahead. They need to do something about that. There needs to be a plan. There needs to be a strategy. Zillow has to have a presence in the seller side."
DelPrete noted that the Zestimate is currently Zillow's biggest feature for sellers, though he added that "I think Zillow's reputation around Zestimates has been damaged with the recent debacle."
Erik Bildman, a vice president at as-is home sale platform Sundae, also noted that Zillow had been forecasting $20 billion in revenue from iBuying by 2024 — many times higher than the entire company's revenue in 2020. Those projections may have helped Zillow's stock price hit an all-time high above $200 in February. That share price declined in subsequent months as investors cooled on real estate stocks, but Zillow took an especially hard hit after its iBuying announcement, with share prices falling to less than $60 at one point.
"I do think their stock price had built in the future projected profits from the iBuying business," Bildman said, "which are now zero."
As of the end of last week, Zillow shares were trading at just over $61.
The point here is that the fallout from ending Zillow Offers is rather widespread and hits the company on multiple fronts, from share prices to reputation. And that fallout will continue to be an issue for some time.
But the good news for Zillow is that over the long run, the issue will likely fade. Heller noted that "based on how the financial markets reacted and what happened to their stock," the end of Zillow offers "was more than just a stumble." However, he also suggested the situation will eventually pass.
"Five years from now it's going to be a blip on their roadmap," Heller noted.
Others agreed. Bildman said the end of Zillow Offers isn't an "existential threat" for the company, while Rick Rudman, president and CEO of home renovation startup Curbio, said eventually the company will recover.
"They're closing down a big chunk of their revenue," Rudman told Inman, "but they're still a successful company. They'll recover from this."
The rise of power buying
Many of Inman's year-end analyses have included a section on the coming wave of "power buying," which is a term analysts are increasingly using to describe companies that provide things like bridge loans and cash backing for buyers.
In Zillow's case, the prospect of leaning into power buying is somewhat higher stakes given the iBuying situation outlined above. And indeed, the company does seem to be headed in that direction: Just last week Zillow unveiled a new feature that will connect buyers to down payment assistance programs.
Bernice Ross, CEO of RealEstateCoach.com and an Inman contributor, praised the move, describing it in an email to Inman as "a huge home run with consumers."
Zillow has also been working on mortgage operations for several years now.
Speaking with Inman recently, Errol Samuelson, Zillow's chief industry development officer, hinted that there could be more of this type of thing to come. He explained that only 10 percent of serious sellers ultimately accepted a cash offer on their home, meaning the company was "only serving a portion of the market" and 90 percent of consumers were "disappointed."
And while he didn't indicate what specifically comes next, he did say "we think there's a way to achieve that same goal of streamlining the transaction but do it in a way that's asset-light."
"We think that we've got a good plan," he added.
The idea of an "asset-light" plan certainly sounds like something potentially in the broader power buyer genre. And it hints that Zillow does have an answer to DelPrete's question about how Zillow better captures seller leads, even if that answer hasn't publicly come into focus yet.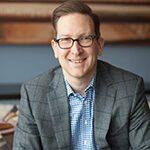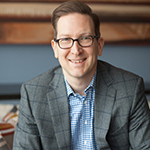 The recent down payment assistance program looks like a part of the story, and it's especially significant that it comes via a partnership between Zillow and a third party.
Samuelson indicated that such partnerships could be a bigger part of Zillow's future.
"We don't believe we have to build everything," Samuelson said. "We believe there is a very healthy and emerging tech ecosystem in real estate."
ShowingTime and better tours
The other big Zillow story from 2021, its acquisition of ShowingTime, also deserves some attention here. Samuelson described the purchase as part of Zillow's "phase 2" period, which is all about "how we get you into the home in person."
"This was the reason we bought ShowingTime this year," he added.
He went on to note that ShowingTime had about 80 million tour requests over the past year, but only 60 million were actually filled.
"A quarter of all tour requests never got filled," Samuelson said. "Which is kind of mind-numbing when you think about it. So we're investing a bunch of money in ShowingTime to move that tour completion rate to as close to 100 percent as we can get."
Among other things, Zillow and ShowingTime are partnering with new construction developments in an effort to allow consumers to access unoccupied properties on their own. Samuelson said users will go through a verification process that involves providing a photo and government identification, and then when they want to tour a house they'll receive an access code for the door.
"The door opens and you go in and tour it for yourself," he said. "It's helpful if you work weird hours and it's an interesting way to solve the touring problem."
Unlike Zillow's challenge with iBuying, which going forward is about recovery, the opportunity stemming from ShowingTime is more straightforwardly about growth. The company clearly has a plan, so in the short term, the object would be to execute well.
Moreover, the ShowingTime deal offers a potential blueprint for a strategy Zillow has successful used to grow in the past.
"They have grown a lot over the last 10 years or so through mergers and acquisitions," Bildman said. "They've bought close to 10 plus properties in the real estate space. I suspect that that will be a continued avenue of growth for them."
Winning over the agent community
One of the things both the ShowingTime deal and the Zillow Offers shutdown highlighted was the strong feelings about Zillow within the real estate agent community. The company absolutely has its champions in that world, and multitudes of agents use Zillow as a source of leads.
But in the wake of the ShowingTime deal, the prevailing mood in some agent forums and online comments sections was one of fear or frustration.
Then, months later, there was a fair bit of schadenfreude in that same community when Zillow discontinued iBuying.
Samuelson acknowledged that some agents were frustrated by Zillow's moves in 2021, though he pointed out that some Zillow-owned products such as DotLoop — which the company bought in 2015 — are widely used in the agent community.
Either way, though, Samuelson said the strategy to deal with agent ambivalence toward Zillow is "by being as clear as we can and as proactive as we can."
"Part of it is simply communications," he said. "And I think the other piece of it is basically walking the walk."
To some extent, this issue is possibly part of a larger trend that has seen the broader culture sour somewhat on Zillow. What used to be a fun website for consumers to view "real estate porn," has turned into a massive company, and along the way started getting criticism akin to what other large companies, such as Amazon or Google, also receive.
But there are also unique contours to the situation when it comes to Zillow. Liz Zeman, a broker with Fonville Morisey Realty in North Carolina, said many agents felt stung and betrayed when Zillow opened its own brokerage to handle iBuying. And she said the quality of leads has also be declining in recent years.
"Over the years they made a lot of money selling leads to agents and maybe four or five years ago those were really great leads," Zeman, who used to buy leads from Zillow, said. "But now the leads really aren't that good. And that makes it difficult for Realtors to justify the kind of money they have to spend on those kinds of leads."
Zillow's bottom line hinges on continuing to work with agents. As a result, addressing the feelings of betrayal Zeman mentioned and convincing agents its leads are worth paying for will be among Zillow's primary challenges in the immediate future.
The next pivot
Power buying, iBuying, better tours. The thing all these topics have in common is that they imply a pivot. In other words, there's a sense in the industry that Zillow is at a key moment right now and that it will, or needs to, pivot to something new.
DelPrete described this idea as the company's need "to be Zillow 3.0 not Zillow 1.0."
"They can't go backwards and they can't turn into the company they were. They can't rewind time. You can't put the toothpaste back in the toothpaste container," he said. "So what's 3.0? Whats the next iteration of the business? What's the next evolution? There's a lot that has happened in the industry, but how is Zillow going to piece that together into a coherent and powerful product strategy where they can have really compelling offerings for buyers and sellers now that they're no longer an iBuyer?
Some of the potential pivots Zillow could pursue were discussed above, but there are others too. For instance Rudman envisions the company eventually integrating more and more ancillary services such as insurance and mortgage, with the goal of building an end-to-end platform.
"I think they're going to go the way of pretty much all the brokerages," Rudman said, "which is becoming a turnkey end-to-end solution for people buying and selling homes."
Rudman also noted that pre-sale home renovations — which is his own company's specialty — are the only thing in real estate generating revenue on par with agent commissions. It's a huge opportunity for any company, and lately has been getting attention from big players such as Compass.
Zillow got out of the renovation business when it shuttered Zillow Offers. But Rudman noted that some other version of renovation services, perhaps via partnerships, represents another potential pivot for the company.
"My answer is yes, I think Zillow is going to adopt this too," he said.
Time will tell what actually happens.
But whatever specific path Zillow goes down, it's significant that the story right now is the pivot. No one is expecting Zillow to simply keep "trucking along" in its current state, the way they are with a rival such as Redfin. And that means 2022 will be a year of big opportunities, as well as big expectations.
"I was being interviewed several months ago," Heller ultimately concluded. "And someone asked about Zillow. I said, 'look, it's their game to lose. They have all the pieces they put together and now it's if they're able to execute or not.'"